May, 2017
The Mapmaker's Children by Sarah McCoy
When Sarah Brown, daughter of abolitionist John Brown, realizes that her artistic talents may be able to help save the lives of slaves fleeing north, she becomes one of the Underground Railroad's leading mapmakers, taking her cues from the slave code quilts and hiding her maps within her paintings. She boldly embraces this calling after being told the shocking news that she can't bear children, but as the country steers toward bloody civil war, Sarah faces difficult sacrifices that could put all she loves in peril.
Eden, a modern woman desperate to conceive a child with her husband, moves to an old house in the suburbs and discovers a porcelain head hidden in the root cellar—the remains of an Underground Railroad doll with an extraordinary past of secret messages, danger and deliverance.
April, 2017
The Shape of Mercy, by Susan Meissner  
Leaving a life of privilege to strike out on her own, Lauren Durough breaks with convention and her family's expectations by choosing a state college over Stanford and earning her own income over accepting her ample monthly allowance. She takes a part-time job from 83-year-old librarian Abigail Boyles, who asks Lauren to transcribe the journal entries of her ancestor Mercy Hayworth, a victim of the Salem witch trials.
Almost immediately, Lauren finds herself drawn to this girl who lived and died four centuries ago. As the fervor around the witch accusations increases, Mercy becomes trapped in the worldview of the day, unable to fight the overwhelming influence of snap judgments and superstition, and Lauren realizes that the secrets of Mercy's story extend beyond the pages of her diary, living on in the mysterious, embittered Abigail.
The strength of her affinity with Mercy forces Lauren to take a startling new look at her own life, including her relationships with Abigail, her college roommate, and a young man named Raul. But on the way to the truth, will Lauren find herself playing the helpless defendant or the misguided judge? Can she break free from her own perceptions and see who she really is?
March, 2017
Love Anthony, by Lisa Genova  
In an insightful, deeply human story reminiscent of The Curious Incident of the Dog in the Night-Time, Daniel Isn't Talking, and The Reason I Jump, Lisa Genova offers a unique perspective in fiction—the extraordinary voice of Anthony, a nonverbal boy with autism. Anthony reveals a neurologically plausible peek inside the mind of autism, why he hates pronouns, why he loves swinging and the number three, how he experiences routine, joy, and love. In this powerfully unforgettable story, Anthony teaches two women about the power of friendship and helps them to discover the universal truths that connect us all.
February, 2017
The Chosen by Chiam Potok  
In 1940s Brooklyn, New York, an accident throws Reuven Malther and Danny Saunders together. Despite their differences (Reuven is a Modern Orthodox Jew with an intellectual, Zionist father; Danny is the brilliant son and rightful heir to a Hasidic rebbe), the young men form a deep, if unlikely, friendship. Together they negotiate adolescence, family conflicts, the crisis of faith engendered when Holocaust stories begin to emerge in the U.S., loss, love, and the journey to adulthood. The intellectual and spiritual clashes between fathers, between each son and his own father, and between the two young men, provide a unique backdrop for this exploration of fathers, sons, faith, loyalty, and, ultimately, the power of love.
January, 2017
When Crickets Cry by Charles Martin 
A man with a painful past. A child with a doubtful future. And a shared journey toward healing for both their hearts.
It begins on the shaded town square in a sleepy Southern town. A spirited seven-year-old has a brisk business at her lemonade stand. But the little girl's pretty yellow dress can't quite hide the ugly scar on her chest.
Her latest customer, a bearded stranger, drains his cup and heads to his car, his mind on a boat he's restoring at a nearby lake. The stranger understands more about the scar than he wants to admit. And the beat-up bread truck careening around the corner with its radio blaring is about to change the trajectory of both their lives.
Before it's over, they'll both know there are painful reasons why crickets cry . . . and that miracles lurk around unexpected corners.
November, 2016
The Poisonwood Bible by Barbara Kingsolver 
October, 2016
The Bookseller of Kabul by Asne Seierstad 
September, 2016
Necessary Lies by Diane Chamberlain 
August, 2016
The Life-Changing Magic of Tidying Up by Marie Kondo 
July, 2016
The Wedding Dress by Rachel Hauck 
June, 2016
A Long Time Gone by Karen White 
May, 2016
The Particular Sadness of Lemon Cake by Aimee Bender 
April, 2016
And Then There Were None by Agatha Christie 
March, 2016
All the light we cannot see by Anthony Doerr 
February, 2016
The Art Forger by B.A. Shapiro 
January, 2016
The Aviator's Wife by Melanie Benjamin 
November, 2015
Salting Roses by Lorelle Marinello 
October, 2015
To Kill a Mockingbird by Harper Lee 
September, 2015
The Girls of Atomic City by Denise Kiernan 
August, 2015
The Language of Flowers by Vanessa Diffenbaugh  
July, 2015
I am Malala by Malala Yousafzai 
June, 2015
The Prayer Box by Lisa Wingate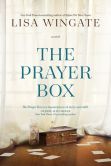 May, 2015
A Walk in the Woods by Bill Bryson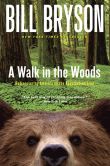 April, 2015
Code Name Verity by Elizabeth Wein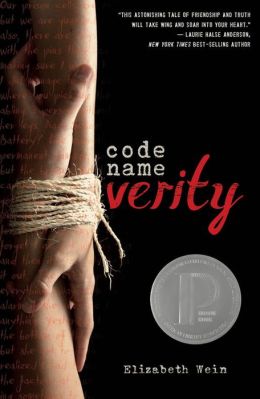 March, 2015
Calling me Home by Julie Kibler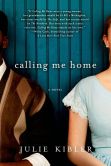 February, 2015
The Baker's Daughter by Sarah McCoy 
January, 2015
Three weeks with my Brother by Nicholas Sparks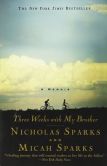 November, 2014
The Forgotten Garden by Kate Morton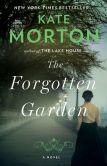 October, 2014
Unbroken by Laura Hillenbrand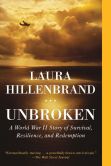 September, 2014
Orphan Train by Christina Kline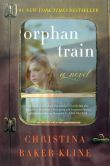 August, 2014
The Husband's Secret by Liane Moriarty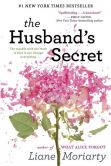 July, 2014
The Chaperone by Laura Moriarty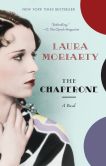 June, 2014
Where'd you go Bernadette? by Maria Semple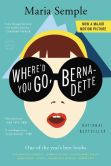 May, 2014
Into Thin Air by Jon Krakauer
April, 2014
The Curious Incident of the Dog in the Night-Time by
March, 2014
How Starbucks Saved my Life by Michael Gates Gill  
February, 2014
One Thousand White Women by Jim Fergus
January, 2014
One Soldier's Story by Bob Dole
November, 2013
A Week in Winter by Maeve Binchy
October, 2013
Thunder Dog by Michael Hingson
September, 2013
The Kitchen House by Kathleen Grissom
August, 2013
Murder with Peacocks by Donna Andrews
July, 2013
Crocodile on the Sandbank by Elizabeth Peters
June, 2013
Hayseeds, Moralizers and Methodists by Robert Smith Bader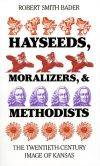 May, 2013
Reading Lolita in Tehran by Azar Nafisi
April, 2013
The Greatest Generation by Tom Brokaw
March, 2013
A Tree Grows in Brooklyn by Betty Smith
February, 2013
The Immortal Life of Henrietta Lacks by Rebecca Skloot
January, 2013
The Host by Stephenie Meyer
November, 2012
Girl with a Pearl Earring by Tracey Chevalier
October, 2012
Killing Lincoln by Bill O'Reilly
September, 2012
Hotel on the Corner of Bitter and Sweet by Jamie Ford
August, 2012
The Paris Wife by Paula McLain
July, 2012
Home Safe by Elizabeth Berg
June, 2012
Worst Hard Time by Timothy Egan
May, 2012
Memoirs of a Geisha by Arthur Golden 
April, 2012
Our Boys : A Perfect Season on the Plains with the Smith Center Redmen by Joe Drape
March, 2012
Prayers for Sale by Sandra Dallas
February, 2012
The Time Traveler's Wife by Audrey Niffenegger
January, 2012
Major Pettigrew's Last Stand by Helen Simonson
November, 2011
Pride and Prejudice by Jane Austen
October, 2011
The Glass Castle by Jeannette Walls
September, 2011
The Art of Racing in the Rain by Garth Stein




  (3 1/2)
August, 2011
Winter Solstice by Rosamunde Pilcher





 (4 1/4)
July, 2011
The Unexpected Mrs. Pollifax by Dorthy Gilman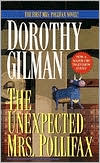 (3 3/4)
June, 2011
Fool's Puzzle by Earlene Fowler




 (3 3/4)
May, 2011
Sarah's Key by Tatiana de Rosnay





  (4 1/2)
April, 2011
Spoken from the Heart by Laura Bush




  (3 1/2)
March, 2011
The Secret Life of Bees 





  (4 1/2)
February, 2011
Dreams from my Father by Barack Obama



  (3)
January, 2011
The Shack by William P. Young



 ( 3)
November, 2010
A Long Way Gone by Ishmael Beah




 ( 4 )
October, 2010
A Thousand Splendid Suns by Khaled Hosseini



 ( 3 )
September, 2010
The Help by Kathryn Stockett




 ( 4)
August, 2010
 Atonement Child by Francine Rivers  




  (3 1/2)
July, 2010
 Look Again by Lisa Scottoline




  (3 1/2)
June, 2010
In the presence of my enemies by Gracia Burnham



 ( 3)
May, 2010
 The Joy Luck Club by Amy Tan




 ( 4)
April, 2010
The Survivor's Club by Ben Sherwood




   (4)
March, 2010
Summer Island by Kristin Hannah



 ( 3)
February, 2010
Nineteen Minutes by Jodi Picoult



   (2 1/2)
January, 2010
Infidel by Ayaan Hirsi Ali




  (3 1/2)
November, 2010
All I really need to know I learned in Kindergarten by Robert Fulghum



   (2 1/2)
October, 2010
Code to Zero by Ken Follett



   (3)
September, 2010
The Last Lecture by Randy Pausch




   (4)
August, 2010
Guernsey Literary and Potato Peel Pie Society by Mary Ann Shaffer  





  (5)
July, 2010
Three cups of Tea by Greg Mortenson



 ( 3)