Book Club books are marked with a green star.
September 2020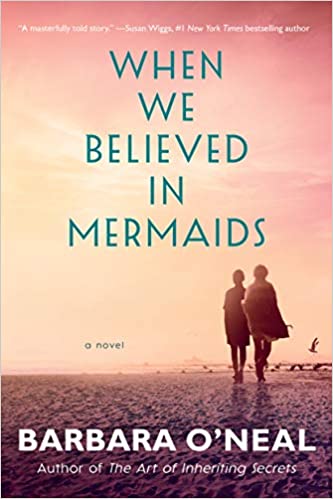 Her sister has been dead for fifteen years when she sees her on the TV news…
Josie Bianci was killed years ago on a train during a terrorist attack. Gone forever. It's what her sister, Kit, an ER doctor in Santa Cruz, has always believed. Yet all it takes is a few heart-wrenching seconds to upend Kit's world. Live coverage of a club fire in Auckland has captured the image of a woman stumbling through the smoke and debris. Her resemblance to Josie is unbelievable. And unmistakable. With it comes a flood of emotions—grief, loss, and anger—that Kit finally has a chance to put to rest: by finding the sister who's been living a lie.
After arriving in New Zealand, Kit begins her journey with the memories of the past: of days spent on the beach with Josie. Of a lost teenage boy who'd become part of their family. And of a trauma that has haunted Kit and Josie their entire lives.
Now, if two sisters are to reunite, it can only be by unearthing long-buried secrets and facing a devastating truth that has kept them apart far too long. To regain their relationship, they may have to lose everything.
August 2020
Guidepost Books
This month everyone read a different book put out by Guideposts. Here is a list of the series we read: Miracles of Marble Cove, Mystery and the Minister's Wife, Mysteries of Sparrow Island, Tearoom Mysteries, Annie's Attic Mysteries, Church Choir Mysteries, Mysteries of Silver Peak
July 2020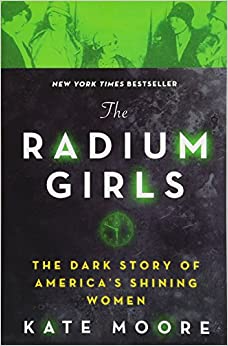 The incredible true story of the women who fought America's Undark danger
The Curies' newly discovered element of radium makes gleaming headlines across the nation as the fresh face of beauty, and wonder drug of the medical community. From body lotion to tonic water, the popular new element shines bright in the otherwise dark years of the First World War.
Meanwhile, hundreds of girls toil amidst the glowing dust of the radium-dial factories. The glittering chemical covers their bodies from head to toe; they light up the night like industrious fireflies. With such a coveted job, these "shining girls" are the luckiest alive — until they begin to fall mysteriously ill.
But the factories that once offered golden opportunities are now ignoring all claims of the gruesome side effects, and the women's cries of corruption. And as the fatal poison of the radium takes hold, the brave shining girls find themselves embroiled in one of the biggest scandals of America's early 20th century, and in a groundbreaking battle for workers' rights that will echo for centuries to come.
Written with a sparkling voice and breakneck pace, The Radium Girls fully illuminates the inspiring young women exposed to the "wonder" substance of radium, and their awe-inspiring strength in the face of almost impossible circumstances. Their courage and tenacity led to life-changing regulations, research into nuclear bombing, and ultimately saved hundreds of thousands of lives…
June 2020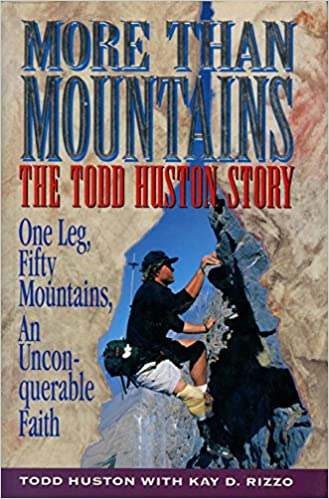 Help me! Stop! Help me! I screamed, swallowing and choking on lake water… Behind me, I could hear a gurgling noise as the engine grew increasingly louder. I felt a bump, then my legs being sucked under the water. I squeezed my eyes shut and fought to escape the death grip holding me. I could feel the boat propellers crawling up my legs as the surging waters tossed my body back and forth like a puppy chewing on a rag doll. The boat stopped. "AHH!" I wailed, thrashing about in the ever widening circle of blood staining the deep green waters of the lake. "My legs! My legs! My legs!"Each of us has our mountains to go over, under, or through. Todd's book inspires us to make our mountains into molehills. He enables us to believe and achieve new heights in our lives. 
May 2020
Sixteen-year-old Noa has been cast out in disgrace after becoming pregnant by a Nazi soldier and being forced to give up her baby. She lives above a small rail station, which she cleans in order to earn her keep… When Noa discovers a boxcar containing dozens of Jewish infants bound for a concentration camp, she is reminded of the child that was taken from her. And in a moment that will change the course of her life, she snatches one of the babies and flees into the snowy night.
Noa finds refuge with a German circus, but she must learn the flying trapeze act so she can blend in undetected, spurning the resentment of the lead aerialist, Astrid. At first rivals, Noa and Astrid soon forge a powerful bond. But as the facade that protects them proves increasingly tenuous, Noa and Astrid must decide whether their friendship is enough to save one another – or if the secrets that burn between them will destroy everything.
April 2020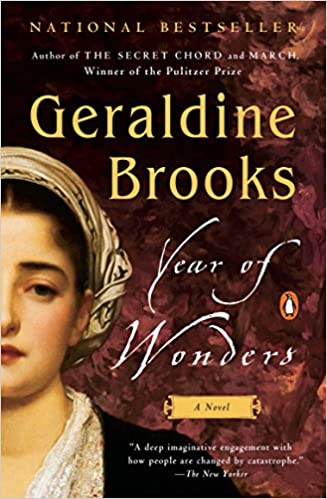 When an infected bolt of cloth carries plague from London to an isolated village, a housemaid named Anna Frith emerges as an unlikely heroine and healer. Through Anna's eyes we follow the story of the fateful year of 1666, as she and her fellow villagers confront the spread of disease and superstition. As death reaches into every household and villagers turn from prayers to murderous witch-hunting, Anna must find the strength to confront the disintegration of her community and the lure of illicit love. As she struggles to survive and grow, a year of catastrophe becomes instead annus mirabilis, a "year of wonders."
Inspired by the true story of Eyam, a village in the rugged hill country of England, Year of Wonders is a richly detailed evocation of a singular moment in history. Written with stunning emotional intelligence and introducing "an inspiring heroine" (The Wall Street Journal), Brooks blends love and learning, loss and renewal into a spellbinding and unforgettable read.
March 2020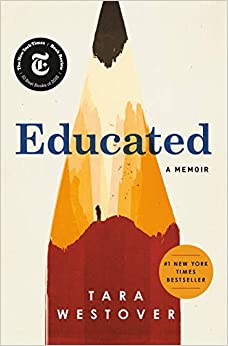 An unforgettable memoir about a young girl who, kept out of school, leaves her survivalist family and goes on to earn a PhD from Cambridge University

Born to survivalists in the mountains of Idaho, Tara Westover was seventeen the first time she set foot in a classroom. Her family was so isolated from mainstream society that there was no one to ensure the children received an education, and no one to intervene when one of Tara's older brothers became violent. When another brother got himself into college, Tara decided to try a new kind of life. Her quest for knowledge transformed her, taking her over oceans and across continents, to Harvard and to Cambridge University. Only then would she wonder if she'd traveled too far, if there was still a way home.
February 2020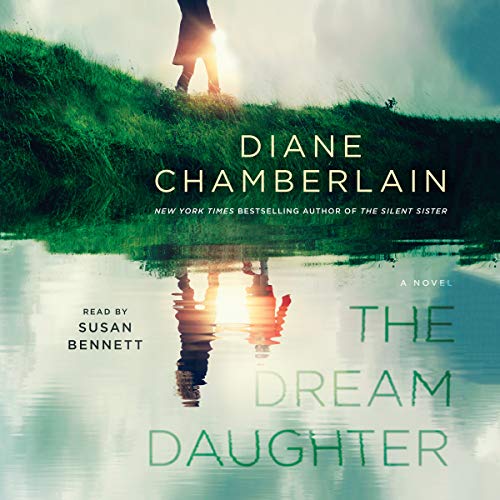 When Carly Sears, a young woman widowed by the Vietnam War, receives the news that her unborn baby girl has a heart defect, she is devastated. It is 1970, and she is told nothing can be done to help her child. But her brother-in-law, a physicist with a mysterious past, tells her that perhaps there is a way to save her baby.
What he suggests is something that will shatter every preconceived notion Carly has. Something that will require a kind of strength and courage she never knew existed. Something that will mean an unimaginable leap of faith on Carly's part.
And all for the love of her unborn child.
The Dream Daughter is a rich, genre-spanning, breathtaking book about one mother's quest to save her child, unite her family, and believe in the unbelievable. Diane Chamberlain pushes the boundaries of faith and science to deliver a story that listeners will never forget.
January 2020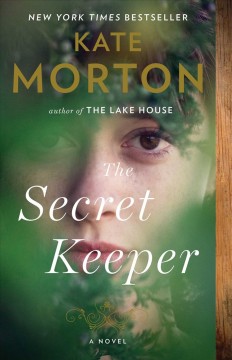 England, 1959: Laurel Nicolson is 16 years old, dreaming alone in her childhood tree house during a family celebration at their home, Green Acres Farm. She spies a stranger coming up the long road to the farm and then observes her mother, Dorothy, speaking to him. And then she witnesses a crime.
Fifty years later, Laurel is a successful and well-regarded actress, living in London. She returns to Green Acres for Dorothy's 90th birthday and finds herself overwhelmed by memories and questions she has not thought about for decades. She decides to find out the truth about the events of that summer day and lay to rest her own feelings of guilt. One photograph, of her mother and a woman Laurel has never met, called Vivian, is her first clue.
The Secret Keeper explores longings and dreams, the lengths some people go to fulfill them, and the strange consequences they sometimes have. It is a story of lovers, friends, dreamers and schemers, play-acting, and deception told against a backdrop of events that changed the world.